Information to financial supporters
There are three levels of support to be involved with IEEE WIFS 2021. The table below lists the options associated with the three levels of financial support. Please note that any other combination of benefits can be discussed and arranged.
Please feel free to contact the IEEE WIFS 2021 organizers : contact-wifs2021@lirmm.fr.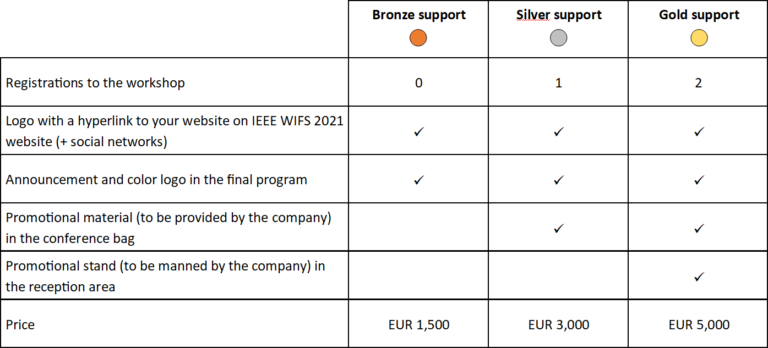 The financial support will be used both to lower the registration fees paid by the attendees (e.g. by covering for invited speakers travel expenses) and to fund rewarding schemes such as student travel scholarships and best paper awards.
If you are interested in supporting IEEE WIFS 2021, please return the Declaration of Support in the attached document before September 15th.